Dear All the Young Girls and Women Reading This Post,
Hello. For starters, I would like to explain why I am writing to you today. As I was beginning to prepare this week's blog post, I knew I wanted to write a letter to all of the women and young girls that read my blog. What I didn't know, however, was the series of events that would cause me to scrap my original letter (which, let's be honest, only had one paragraph) and write this one. Like normal, I hope that you all are doing well. I love each and every one of y'all so, so much and I am praying for y'all daily. If you ever need anyone to talk to, I am always here for you. You can comment below or reach out to me through my Contacts Page. With that being said, allow me to begin:
So last week I opened up to y'all and told y'all my testimony. If you haven't read it yet, I would strongly encourage you to, because it would help give you a better understanding of who I am. (To view click here: My Testimony and Summer Lessons… Can You Keep a Secret?) In that post I really opened up about a lot of what I have been struggling with recently, and recently I have been studying Proverbs 31. Proverbs 31 is the beautiful last chapter in the book of Proverbs, and in verses 10-31 it discusses what a Godly woman of noble character looks like.
 Epilogue: The Wife of Noble Character
10 [b]A wife of noble character who can find?
    She is worth far more than rubies.
11 Her husband has full confidence in her
    and lacks nothing of value.
12 She brings him good, not harm,
    all the days of her life.
13 She selects wool and flax
    and works with eager hands.
14 She is like the merchant ships,
    bringing her food from afar.
15 She gets up while it is still night;
    she provides food for her family
    and portions for her female servants.
16 She considers a field and buys it;
    out of her earnings she plants a vineyard.
17 She sets about her work vigorously;
    her arms are strong for her tasks.
18 She sees that her trading is profitable,
    and her lamp does not go out at night.
19 In her hand she holds the distaff
    and grasps the spindle with her fingers.
20 She opens her arms to the poor
    and extends her hands to the needy.
21 When it snows, she has no fear for her household;
    for all of them are clothed in scarlet.
22 She makes coverings for her bed;
    she is clothed in fine linen and purple.
23 Her husband is respected at the city gate,
    where he takes his seat among the elders of the land.
24 She makes linen garments and sells them,
    and supplies the merchants with sashes.
25 She is clothed with strength and dignity;
    she can laugh at the days to come.
26 She speaks with wisdom,
    and faithful instruction is on her tongue.
27 She watches over the affairs of her household
    and does not eat the bread of idleness.
28 Her children arise and call her blessed;
    her husband also, and he praises her:
29 "Many women do noble things,
    but you surpass them all."
30 Charm is deceptive, and beauty is fleeting;
    but a woman who fears the Lord is to be praised.
31 Honor her for all that her hands have done,
    and let her works bring her praise at the city gate.
So what I did as I pasted this section of verses into this post is I bolded and italicized the verses that show what the woman is actually doing. "She brings him good… selects wool and flax and works with eager hands… she gets up early and provides for her family… she considers fields and buys them. Her arms are strong… she works vigorously…her trading is profitable…she opens her arms to the poor, and her hands to the needy. There are other points that I highlighted, but I think you are starting to understand where I am going with this.
May I ask, how in the world did we ever think that women of the Bible were weak? Women in that era didn't have a lot of rights, nor they didn't have a lot of power, but according to the Bible, the ideal woman was not weak. But rather, she is clothed in strength. She is compassionate, kind, hard-working, and a business woman for goodness sake. She is knowledgeable of profitable trade and how to fear the Lord, and I think this really speaks volumes in today's world.
What I have come to notice is that there are a lot of stigmas placed on women these days, in the past, and just in general. Labels like "princess, jock, nerd" etc. are still being placed on women. A woman cannot be too much of one thing without being criticized or intimidating. Pardon my French here, but what I have come to notice is that women cannot be too strong without coming across as the other word for a female dog, and it makes me angry. Women are still being viewed as weak or inferior, and yet the Bible specifically states that we were created to be equals.
You know, last Wednesday I really wanted to encourage y'all to be brave, compassionate, to be bold, and strong. I was going to discuss makeup and love and relationships, and I still am, but there is something else I am really passionate about that I want to discuss.
Y'all. I want you guys to respect yourselves.
Over the summer, I worked in a male-dominated work place. I was the receptionist at a baseball hitting place where I take hitting lessons while back home. Because I work the front desk, I encounter all sorts of characters that I get to talk to on a weekly basis. What breaks my heart though, since this is a male-dominated place, is I observe how some of these men talk about women.
Yall, Proverbs 18:22 specifically states that, "He who finds a wife finds what is good
    and receives favor from the Lord."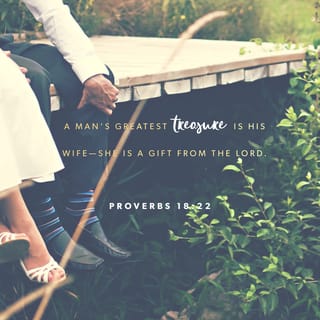 (Image belongs to Roger Coles, and all of the credit/copyrights/ etc. go to him.)
With that being said, I am in no rush whatsoever to get married, but when I do I want to find someone who views me in that way. Ladies, what I have come to realize is that some of  these men only talk about women for what they can get out of them, rather than for who the woman actually is. And y'all, y'all are treasures. Not only that, but the man you are destined to marry (if that's in His plan for your life) will not only view you as a treasure, but his greatest treasure. More than his car or his financial or social status or job or _________, but no more than his love for Jesus. And I don't know about you, but that is the type of man I want to marry a long time from now.
With that being said, I want to take a stand and challenge y'all now. Wait for the man that respects you. Be the strong woman God created you to be. Go chase that promotion. Build that family. Build that business. Go out and love on the lesser fortunate, and never not even for a second ever believe that you are weak. You are a child of the One True God, the one who is strong enough to lift mountains out of nothing, and powerful enough to create something out of nothing. His power resides in us; therefore, we are strong.
His power resides in us; therefore, we are strong.
I promise you that you can be all-woman all whatever the heck you want to be. Do not let the enemy, nor this world convince you otherwise. Take a stand for something you passionately believe in, and live your life for Jesus and in the way the younger version of you would love for it to be lived.
Wait for the man that will praise your name saying, "________ , many women do noble things, but you surpass them all." And even still work hard and passionately with and for the purpose God has called you to in life. I promise you it's worth it.
Marriage, Love, being a girlfriend/wife is a beautiful thing, but it is not the end all be all thing. I am begging you, do not lose yourself trying to love a man. Do not lose passion for all of the beautiful callings God has placed in your heart, but rather wait for the man that will encourage you and will push you to pursue those more.
Don't worry, I'm waiting too, and I know in my heart of hearts that it's going to be worth it.
I love you all so so much, and I am so grateful for our times together. I cannot wait to write to you again, and I want you all to know that I'm praying for y'all.
Much Love,
Hannah